Fraser Island is the largest sand island in the world and it's also home to some of the most impressive scenery you will ever experience – rainforests, freshwater lakes and creeks, rare dune lakes, sand blows and unspoiled wide-open beaches.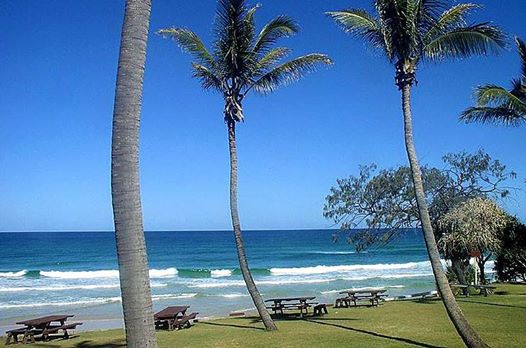 When it comes to experiencing  Fraser Island, there are many locations to consider. Yidney Rocks is one of those areas. Yidney Rocks Apartments are found on the ocean side of Fraser Island. These are absolutely beachfront apartments. A short stroll across the lawns and you are obviously on the beach enjoying the crystal clear water of the Pacific Ocean.
It sounds as if folks are saying some great things about Yidney Rocks. "We stayed at Yidney Rocks and absolutely loved the place." "This is a great location to take your family for a beachfront holiday." "Yidney is a touch of paradise and is well-worth the experience. We will be back!"
The raised location of Yidney Rocks allows for extraordinary views of the Pacific Ocean. These impressive views stretch out toward the north and south – lovely sandy beaches and fresh rolling surf.  If you desire to take some great pictures of this part of the world, remember to bring your digital camera.
Yidney Rocks Apartments is a great base for your holidays on Fraser Island. Its central position will enable you to travel to many different places on Fraser Island.
This magnificent sand island is undoubtedly four-wheel-drive territory. The sand highway runs along the ocean side of the island. Inland sandy tracks network the island.  By driving these sandy tracks, you will be able to discover many internal locations on Fraser.
You'll definitely require a four-wheel-drive vehicle to travel the beaches and inland sandy tracks.  Don't despair if you are not an owner of a four-wheel-drive. You will be able to obtain a four-wheel-drive vehicle from a respected company so that you can travel the island.
To experience the rainforests, you will want to head to Central Station. This beautiful spot is the heart of the rainforest.  Central Station was the heart of the logging industry many years ago but these days it attracts people for its historical value.   The rainforests at Central Station attract visitors throughout the world as they come to trek through the numerous walking tracks in the area.
One place that is very popular on Fraser is Lake MacKenzie.  In fact, it is one of the most promoted and renowned tourist destinations on Fraser.   Definitely, it is one spot that just about every visitor or holiday maker visits.  People come for all sorts of reasons, some come simply to see the beauty of the lake, others come to swim, relax and sunbake. Others still simply come to take pics of this unique lake.
Lake Mackenzie is unique in that it's a perched lake. That is, it's above sea level. The base of the lake is sealed with sand and organic matter. The lake is filled with rainwater.  The sand is white silica and it's also very soft. The sand filters the lake and makes the water super clear.  The only way to appreciate this breathtaking spot is to visit it for yourself.
Fraser Island is designed for remarkable views, endless walking tracks and first-class fishing.   Where do you start when you choose to take extended time to discover the majesty of Fraser Island? .  Yidney is a great place to stay and is central to most of the destination on Fraser. Utilize it as a base to look around the interior of the island and to travel the sandy highway both north and south. Fraser is probably one of the great outdoors experiences.